Customizing the screensaver in Windows Media Center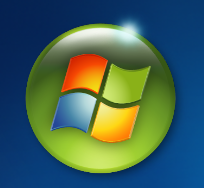 Q: I often run Windows Media Center on my computer.
When I'm not using it, Windows Media Center's screensaver begins showing my photos as a screensaver.
I'd like to keep some of those photos private.
How can I choose which photos Windows Media Center displays as its screensaver?
A: Some versions of both Windows Vista and Windows 7 come with Windows Media Center. Like Windows Media Player, Windows Media Center can play music and videos, as well as display photos.
Windows Media Center brings more power to the table, though, in that it can record television shows when connected to a TV tuner.
When you haven't used Windows Media Center for awhile, the player starts its screensaver mode. Its screensaver's settings differ from Windows normal screensaver, which offers more control.
Instead, Windows Media Center merely cycles through photos stored in your Pictures Library.
To keep certain photos from appearing in Windows Media Center's screensaver, follow these steps:
Click the Start button, choose All Programs, and choose Windows Media Center.
In the Tasks area, choose Settings.
When the Settings area appears, choose Pictures.
When the Pictures settings area appears, choose Favorite Pictures.
When the Favorite Pictures settings area appears, choose Use Pictures From This Folder.
Choose the first option, C:\Users\Public\Pictures.
Choose Save.
Those steps tell Windows Media Center to show only pictures inside your Public Pictures folder. (You can choose any folder you wish in Step 6. Here, I'm choosing the Public Pictures folder because it's designed for holding photos that you want to make public. Any photos stored here are available to people using your computer, as well as your home network.)
Now, go into your Public Pictures folder and remove the photos that shouldn't appear in Windows Media Center's screen saver:
In Windows 7, open any folder.
In the right-pane's Libraries area, click the little arrow to the left of the word Pictures.
When the drop-down menu from the Pictures library appears, choose Public Pictures.
Find the photos that you want to remove from the screensaver, and move them into the My Pictures folder.
By storing photos meant for public viewing inside your Public Pictures folder, you'll avoid problems later.
Posted: March 5th, 2012 under Privacy, Windows 7, Windows Vista.
Tags: privacy, screen saver, windows media center
Write a comment