What's the difference between a System Image and a regular backup in Windows 7?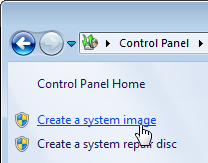 Q: I want to mirror my hard drive on an external hard drive. On page 237 of Windows 7 For Dummies, your book says "the  [Backup and Restore] program also creates a system image – an exact copy of the drive Windows 7 lives on." Is this what I want?
A: Windows 7's Backup and Restore program offers several options, including one to "Create a System Image."
System Image
Meant for foolproof backups, a System Image creates an exact copy of your entire Windows 7 hard drive and packs it into one large file, which you can store on a second hard drive. (A portable hard drive works very well for this and other tasks.)
A System Image provides a perfect backup for most people, as it contains everything on their C drive: Windows 7, all your installed programs, and all the files created with those programs. Plus, it contains all your program settings. If your hard drive dies, you can install your System Image on your new hard drive, and be back up to speed quickly and easily.
So, how does a System Image differ from the Backup and Restore program's regular backup?
Regular Backup
A regular backup copies your files, mostly from Windows 7's Libraries:  Documents, Music, Pictures and Videos. It's meant for restoring items on a small scale: If you accidentally erase a file or two, turn to your regular backup to cherry pick the lost files you want to restore.
A System Image, by contrast, copies the entire drive. Restoring it is an all-or-nothing affair: You can return to the exact setup you had when you made the system image — but you can't grab that file you accidentally deleted from your Documents library.
That's why System Image provides a near perfect backup. When your hard drive eventually dies, you can restore your data from your System Image file: You boot from your Win 7 installation DVD (or a System Repair disc, which you can create when making the System Image), and choose a menu option to restore your hard drive from a System Image file.
Your computer grabs the System Image, places it onto your replacement hard drive, and you can begin working again from the time and date that you made that System Image backup.
When you have a System Image, you won't need to reinstall Windows 7, your programs, or your data files: It's all there. You won't even need to reactivate Windows, or mess with those annoying product keys.
It's worth creating a System Image at least once a week, as every hard drive will eventually die. Creating a System Image ensures your work won't die along with it. And, if your computer came with Windows 7 pre-installed, create a System Repair Disc along with it — you rarely, if ever, receive a Windows 7 installation DVD when Windows 7 comes pre-installed.
Addendums:
Since writing this, a few more helpful details have surfaced:
If you have more than one version of Windows installed on your computer, say, Windows 7 on one partition, and Windows Vista on a second partition — the System Image will copy both versions of Windows, bringing them both back to life if you need them.
The Backup and Restore program creates the System Image in the root of your portable hard drive, using the folder name WindowsImageBackup. If you create another System Image, it overwrites the first. To preserve a particularly coveted System Image from being overwritten, change the System Image folder's name from WindowsImageBackup to WindowsImageBackup_Save or something similar. Later, to restore from that particular System Image, change the folder's name back to WindowsImageBackup. (Thanks, Bob!)
The hard drive containing the System Image must be formatted with NTFS, not FAT. Fortunately, it's fairly easy to format a hard drive using NTFS.
Windows 7 can't create a System Image on a flash drive. If you want a System Image on a flash drive, you need to create it manually someplace else, and then copy it to your flash drive.
______________________________________________________________________________________________________________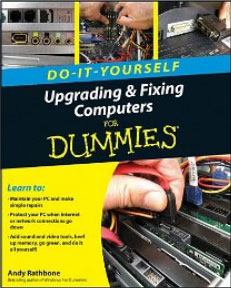 My latest book, Upgrading and Fixing Computers Do-It-Yourself For Dummies features easy step-by-step guides with photos that help you upgrade and maintain your computer, laptop, or netbook. It explains how to create and install a Windows 7 System Image.
Check it out now on Amazon.




Posted: February 19th, 2010 under Windows 7, Windows 7 for Dummies.
Tags: back-up, backup, backup and restore, system image, what is a system image
Comments
Write a comment