Upgrading from Windows 98 to Windows 7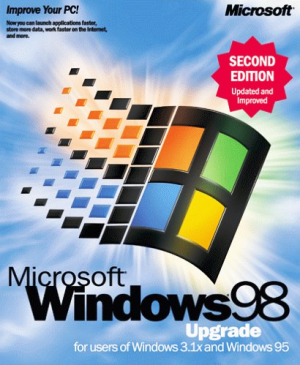 Q: How do I transfer files from my old computer running Windows 98 Second Edition to my new Windows 7 computer?
It is inconceivable to me that there is no easy way to transfer data from a computer that's only 10 years old.
Hewlett Packard's tech support people said that it is impossible to transfer from Windows 98 Second Edition to Windows 7 – that no equipment exists anymore to support the transfer.
What do I do?
A: Windows 7's free "Windows Easy Transfer" program works pretty well at copying your files from a Windows XP or Windows Vista computer. But as you've discovered, the program conveniently ignores people with older Windows versions, like Windows Millennium, or Windows 98. That leaves you in the lurch.
Since there's no automatic way to move the information from your Windows 98 computer to your new computer,  you'll have to do the grunt work yourself.
You can transfer your information several ways:
Floppy drives. Since you don't need to copy a lot of information, the easiest transfer method is probably to buy a floppy drive that plugs into your new computer's USB port. You'll find several USB floppy drives for less than $20 sold by Amazon. Buy one, plug it into your Windows 7 computer, and you'll be able to read any information your Windows 98 PC can store onto your diskettes.
Hard drive. If your Windows 98 computer can no longer copy information to floppy disks, turn your old Windows 98 computer's hard drive into a portable hard drive. Just buy an enclosure that can read the IDE drives that were in style back then. Insert the old hard drive into the enclosure, an easy enough task. Then, plug the portable hard drive into your Windows 7 computer's USB port, and you can cherry pick the files you want to salvage.
No matter which transfer method you choose, be aware that most Windows 98 programs won't run under Windows 7. You'll have to buy updated versions of your programs, and check to see if they can still open the same file formats used back in Windows 98.
Windows 98 only came out 12 years ago, but that's several generations in computer time.
Posted: August 30th, 2010 under Hardware, Software, Windows 7, Windows 98.
Tags: copy files from Windows 98 to Windows 7, portable floppy drive, upgrade, upgrading from Windows 98, USB floppy drive
Write a comment