My laptop keeps opening windows and menus by itself!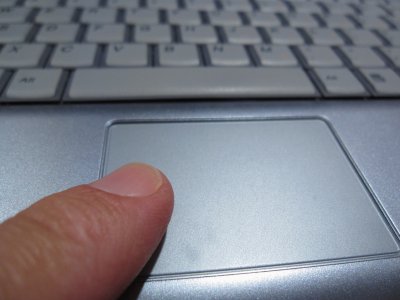 Q: When I leave my laptop's mouse pointer hovering over certain places on the screen, it opens and closes items by itself.
This happens throughout Windows 7, even when I inadvertently leave the pointer resting over something.
Is there any way I can make Windows only open things when I click them?
A: Laptops and their trackpads can be notoriously uncooperative. A tap in the wrong spot, or the inadvertent touch of a shirtsleeve, can send the pointer scurrying.
In your case, your thoughtful trackpad notices that you've left the pointer hovering over a menu option or icon. So, after waiting a few seconds, your trackpad tries to help you out by automatically choosing that item for you.
It's easy enough to tell it to stop being so helpful, though, by following these steps:
Right-click the Start button and choose "Properties."  The "Taskbar and Start Menu Properties" window appears.
Click the "Start Menu" tab, if necessary.
Click the "Customize" button near the top; the "Customize Start Menu" dialog box appears.
Scroll down and uncheck the box called, "Open submenus when I pause on them with the mouse pointer."
Click "OK" on the dialog boxes to close them.
That brings the touchpad back under your own control, rather than subject to your computer's assumptions.
Personally, I loathe touchpads. Instead, I carry around a small wireless Adesso mouse that's easy to slip into the bag with my laptop or tablet. You'll find many other portable wireless mice on Amazon, and they're much more intuitive than trackpads.
Posted: February 20th, 2012 under Hardware, Windows 7.
Tags: laptop, touchpad
Comments
Write a comment