Can I use a System Image on a different PC?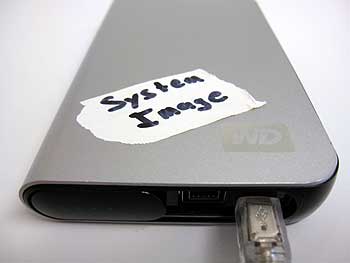 Q: You said earlier that there may be trouble when putting a System Image onto a different PC.
I always thought that when my PC finally goes kaput, I could put the old PC's System Image onto the new one.
That way I'd be right where I started.
What should I do?
A: First, a little background. Windows 7's System Images contain a copy of your Windows drive, which includes Windows, your programs, and all your data.
When your PC's hard drive eventually dies, you can replace its dead hard drive with a new drive, reinstall your System Image, and you'll be back up and running fairly quickly.
PCs almost always outlive their hard drive. It's easy to replace a PC's power supply, hard drive, memory, video card, and other parts, keeping your PC running for many years.
But if you do buy a new PC, can you install a System Image created on your old PC? You can try, but it might not work, and here's why:
When Windows is installed on a PC, it needs drivers to talk to your PC's particular combination of parts. Each Windows installation customizes itself to work with a particular PC.
If you install one computer's System Image into a completely different PC, Windows will find itself dealing with a new set of parts. Most of its old drivers and some of its settings won't work, leading both you and Windows to frustration.
Since so many things can go wrong, Microsoft doesn't support moving a System Image from one PC to another.
That said, sometimes another computer's System Image will work on a different computer. When Windows wakes up, it can find some drivers through Windows Update. You'll probably need to search the Internet for other drivers, and install them manually. And sometimes running a repair installation will fix problems, coaxing Windows to adjust to its new surroundings.
Other times, a System Image simply won't work on a different PC.
So, to answer your question, yes, you can try to install the old computer's System Image onto a different computer. But there's no guarantee it will work. And if you add in the time you'll spend troubleshooting, it's often easier to reinstall Windows from scratch.
Or, since new PCs usually come with Windows preinstalled, you should probably just install all your old programs onto your new PC, and then restore your data from a regular backup, instead.
Posted: April 16th, 2012 under Books, Hardware, Upgrading and Fixing Computers Do-It-Yourself For Dummies, Windows 7, Windows 7 for Dummies.
Tags: backup, installing a system image on a different PC, system image
Comments
Write a comment