How do I make Internet Explorer open in full-screen mode?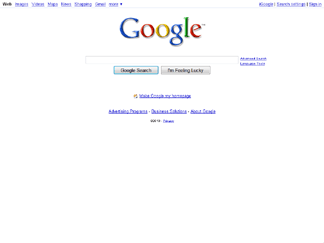 Q: Internet Explorer doesn't fill the screen when it opens. I can press F11 to make it fill the screen.
But how can I open Internet Explorer so the Web page fills the monitor without hitting F11 or clicking the resize icon in the top-left corner?
A: When you open Internet Explorer, it normally opens to the same size as when it was last closed. So, to make it open as a window that fills the screen, drag the window's corners until they fill the screen.
Then close Internet Explorer; when you reopen it, the window will fill the screen once again. (That trick works for any window, actually.)
But if you want Internet Explorer to open so a Web page fills the entire screen, without the visual baggage of Internet Explorer's menus and toolbars, you want "Kiosk Mode." By tweaking Internet Explorer's shortcut on your Start menu, you can make Internet Explorer open to fill the screen and display just your Home page, as seen to the left. Since you're only seeing the Web page, you won't even know Internet Explorer's there.
Follow these steps to make Internet Explorer open in full-screen mode, just as if you'd pressed F11:
Click the Start button, and find Internet Explorer's icon.
Right click Internet Explorer's icon, and choose Properties. (Internet Explorer's Properties window opens to its Shortcut tab.)
Find the Target line. There, you'll see this string: "C:\Program Files\Internet Explorer\iexplore.exe"
Add -k to the end of that string, so it looks like this: "C:\Program Files\Internet Explorer\iexplore.exe" -k
Press OK button to save your handiwork.
The next time you choose Internet Explorer from the Start menu, it will open to fill the entire screen. Pressing F11 won't toggle Internet Explorer back to normal size; it still hogs the entire screen.
And how, one might ask, do you run your computer when you can't see any menus? The answer is to use Windows shortcut keys. For example, these shortcut keys come in handy whenever Internet Explorer runs full screen.
Press Alt+F4 to close Internet Explorer.
Press the Windows key () to see the Start menu and taskbar, where you can launch other programs.
Hold down the Windows key and press Tab to see all your open windows, as well as your desktop, displayed as thumbnails. Keep pressing tab until you've highlighted the window you want, then let go of the Windows key.
Press Alt+Space to bring up a menu letting you minimize or close the window.
Hold down the Windows key and press D to minimize all your windows, letting the  desktop come into view.
Kiosk mode works well on a tiny-screened netbook, as well as for heavy duty browsing, but it has one kink: If a Web link opens another version of Internet Explorer, that new version won't be full-screen, it will only fill a window. However, most Web links are well-behaved enough these days to open links in a new tab, rather than a new Internet Explorer window.
Tired of Kiosk mode? Return to normal by repeating the steps above, but removing -k in Step 4.
Posted: April 2nd, 2010 under Internet.
Tags: f11, full-screen, internet explorer, Kisok mode, shortcut key
Comments
Write a comment