What's the difference between a Windows 7 System Image and a System Recovery disc, and in what order should I use them?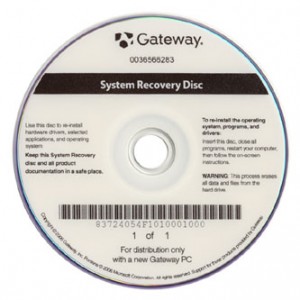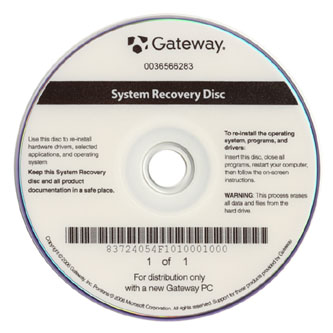 Q: What is the difference between the Windows 7 System Recovery disc that came with my computer, and the System Image you describe how to make in Windows 7 For Dummies?
And in what order do I use those if something goes wrong? Do I have to use them all?
A: Earlier, I explained how to create a System Image – a complete backup of your C: drive, which includes Windows, your programs, and the files in your libraries.
I also explained how a System Recovery disc differs from a Windows 7 System Repair disc. Here's some more information to help you use them each in the right way:
System Recovery Disc: Tossed in with many new computers, the System Recovery disc is designed to handle only the most dire of emergencies: when your computer crashes, and you're left with no other option. A System Recovery disc completely erases everything on your computer – Windows, your programs, and all of your files. Simply put, it returns your computer to its "as originally sold" condition: It will only have Windows and the computer's bundled programs. All of your self-installed programs, settings, and your own files will be wiped away.
System Image: A System Image, by contrast, lets you create a complete copy of your current C: drive: Windows 7, your programs, and all your data. A System Image contains everything on your C: drive up to the moment you create it. If your computer crashes, you can use the System Image to reinstall Windows, your programs, and all of your files. It's much better than the System Recovery Disk because it preserves all the information you've placed on your computer since you bought it. A System Image only contains your C: drive, though; it doesn't contain information on any other drives you may have. Those should be backed up separately.
System Repair Disc: To recreate your computer's files from a System Image, you need a System Repair Disc. This disc, separate from your System Image, can be stored on a single CD or DVD. In fact, Windows 7 automatically asks if you'd like to create a System Repair Disc whenever you create a System Image. Down the road, if your computer crashes, insert the System Repair Disc into your computer. Your computer loads from the System Repair Disc rather than your computer's hard drive. When it begins running, the System Repair disc offers you many repair options, including restoring your computer from your System Image.
Driver and Utility Disc: Commonly tossed in with new computers, this contains drivers and utility programs bundled with your computer when sold. If you ever reinstall Windows using a "stock" version of Windows, probably from a DVD borrowed from a friend, Windows won't have all the drivers it needs to make all parts of your computer work correctly. So, by inserting the Driver and Utility disc, Windows can grab the drivers from there, letting your computer work like normal.
You'll never have to use any of these discs unless your hard drive dies or Windows 7 is somehow messed up beyond repair. If something goes terribly wrong, here's the order you should use these discs:
Always use a System Image first. That returns your computer to the state it was in when you created the System Image. And, if you created a System Image from your computer when it was working fine, you should be in good shape, with Windows, your programs, and your files intact. You won't need the System Recovery disc or the Drivers and Utility disc.
No System Image? Then your second choice is the System Recovery Disc that came with your computer. That wipes out everything, unfortunately, leaving you with a "new" computer that has Windows and your computer's originally installed programs, but nothing else. You won't need to use the Drivers and Utility disc, but you'll have to reinstall any programs you've purchased or downloaded.
No System Recovery Disc or a System Image? Then borrow a copy of Windows 7 from a friend, install it onto your computer, entering the Windows 7 Product Key from the sticker on your own computer. Then, after installing Windows, insert your Driver & Utility disc so Windows can install the right drivers for your computer.
In short, a System Image is the way to go. If you haven't done so, be sure to create a System Image now, when your computer is still working well.
Posted: June 14th, 2010 under Windows 7.
Tags: order to install, system image, system recovery disc, system repair disc
Comments
Write a comment