Removing old photos from Windows XP's Photo Printing Wizard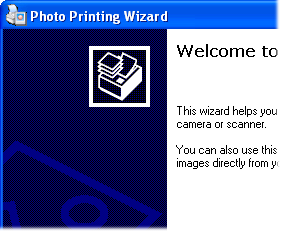 Q: I just received an e-mail with an attached photo.
When I tried to print the photo with Windows XP's Photo Printing Wizard, I found other, older photos that looked like they'd come from the Internet rather than e-mail.
How do I delete those old, unwanted photos from the Photo Printing Wizard?
A: Windows Photo Printing Wizard tries to make it as easy as possible to print photos that arrive as e-mailed attachments.
First, the Wizard copies those attached photos into a temporary folder, giving you time to ponder options like printing size, printing paper, and other printer necessities. Unfortunately, Internet Explorer also uses that same temporary folder, usually to hold images from websites you've visited or photos you've saved previously.
The solution? Tell Internet Explorer to clean up after itself and delete those older images.
Follow these steps to remove the older, unwanted photos:
Click the Start button, and click Internet Explorer.
Click Tools, and when the drop-down menu appears, click Internet Options.
Click the General tab, if needed, and then click the "Delete Files" button in the Temporary Internet Files section.
Click to select the Delete All Offline Content check box, and then click OK.
The next time you open the Photo Printing Wizard, you'll no longer see the unwanted photos.
Posted: August 22nd, 2011 under Email, Privacy, Windows XP.
Tags: KB915106, photo printing wizard
Comments
Write a comment