The secret to printing address labels on envelopes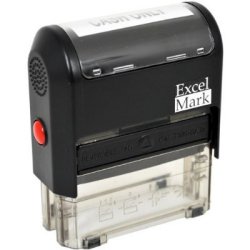 Q: Where can I buy one of those little rubber address stamps you describe on page 118 in your book Windows XP For Dummies, 2nd Edition?
A: Ah, the old rubber stamp trick. See, no matter how fancy a printer you buy, you'll almost always be let down in one key area: Printers can't print envelopes very well.
Envelopes come in a wide variety of sizes and thicknesses, and I've never found a printer that could handle them all. Or any of them, for that matter.
The envelopes either jam the printer, the printer smudges the ink, or the printer places the address upside down or in the wrong corner.
As I explain in the book, I gave up and bought a cheap rubber address stamp, customized with my own return address. The rubber stamp I bought came from junk mail: a tear-off strip attached to the return envelope of a credit card bill.
However, you no longer need to patronize junk mailers. Instead, you can buy a rubber address stamp from Amazon. They arrive customized with your own address, include a pre-inked pad, and they save many hours of frustration. Plus, they cost less than $10.
Think how much your time is worth, then simplify your life by buying a rubber address stamp. I bought mine back in 2003, and it's still working fine. (In fact, it's outlasted two printers, and way-too-many overpriced ink cartridges.) Plus, you can re-ink the pad yourself when the ink runs dry.
Posted: November 1st, 2010 under Hardware, Windows XP For Dummies, Second Edition.
Tags: mass mailings, printing envelopes, printing return addresses, return address stamps
Comments
Write a comment