Finding Freecell in Windows 8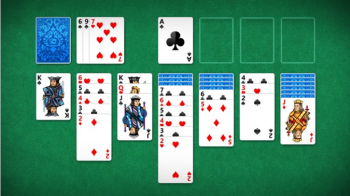 Q: I'm an old dog trying to learn a lot of new tricks in order to use Windows 8.
I'm having a terrible time trying to find games like Freecell, Hearts, Spades, and Pinball to play in order to relax as I break away from the awkwardness of learning this new way of doing things.
How do I find these simple and free games in Windows 8? I'd love to be able to place them on my Start screen.
A: Windows 8 removed the traditional Windows Start button, much to the dismay of many longtime owners.
For many people, Microsoft took an even more drastic step: Windows 8 removes the beloved games enjoyed by Windows owners for a decade. You won't find Freecell or any other traditional Windows games bundled in Windows 8.
They're not gone forever, though: Those games live on as free apps available from the Store app.
To bring some fun back into the chore of learning a new operating system, follow these steps:
Head for the Start screen by pressing the Windows key.
Open the Store app's tile with a click or a tap, and wait for the Store to fill the screen.
Head for the Games section, and look at the Top Free games tile. There, you'll find hundreds of free games to install and play on your computer.
Choose Microsoft Solitaire Collection, and select the Install button.
Repeat the first four steps for Microsoft's free Pinball FX2 game.
When you're through, your Start screen will have two new tiles. One loads Freecell and four other solitaire card games; the other loads the latest edition of Pinball.
Posted: February 25th, 2013 under Free software, Software, Windows 8, Windows 8 For Dummies.
Tags: adding windows games to Windows 8, Freecell, pinball, windows old games
Comments
Write a comment